The (messy) creative process involved in creating my 12" tall, 36" wide, and 1.5" deep, acrylic on canvas painting titled "Congratulations."
I took an idea for a painting and evolved it from this raw draft...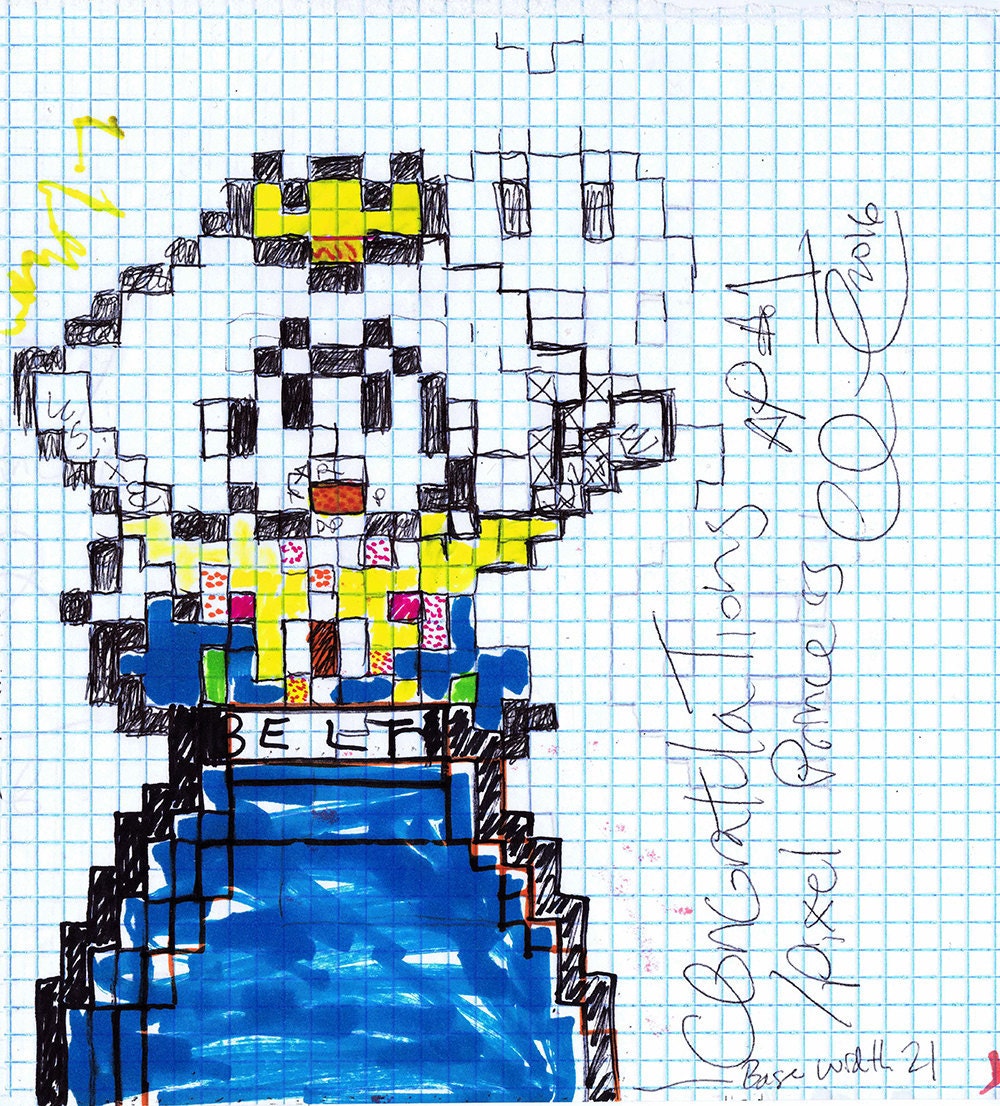 ...To this completed painting: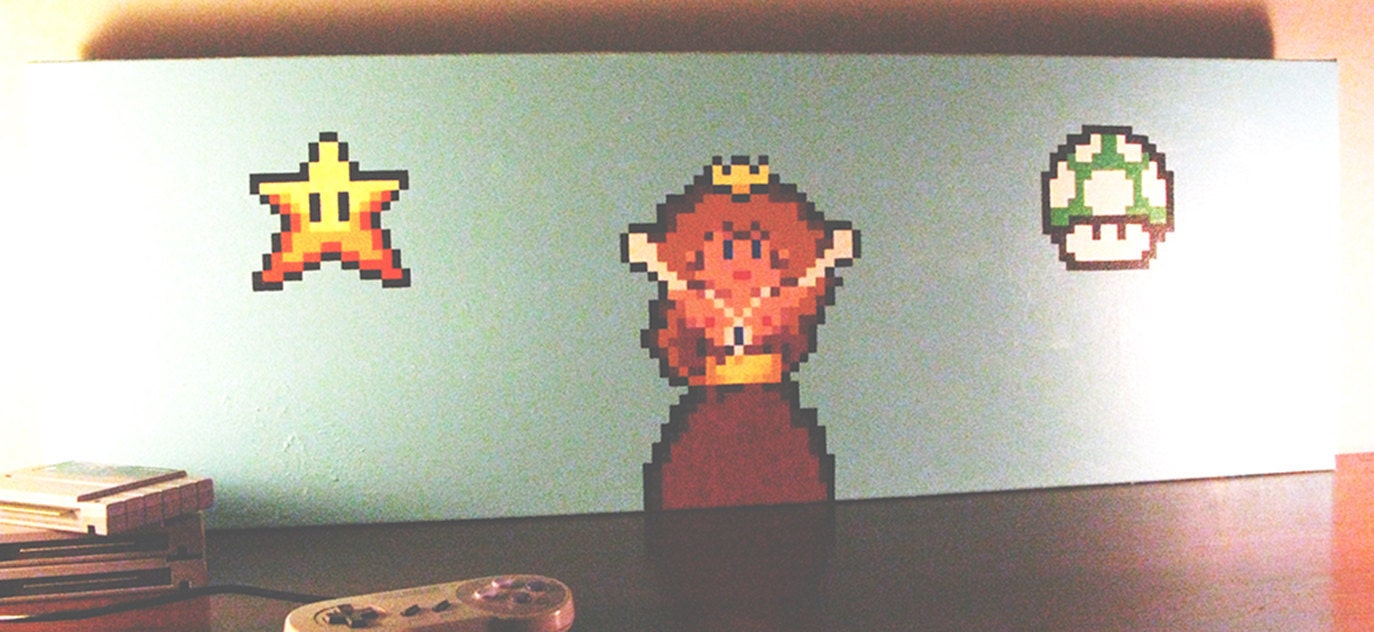 First of all, I don't really take work-in-progress pictures.  It's a disruption of my process, and since I still refuse to get a smartphone, posting w.i.p. pics would be a hassle.  Due to the process I used for making a pixel inspired composition (read: graph paper), I ended up making a number of increasingly refined drafts of my idea.  I saved the drafts, and scanned them, feeling the paper trail from start to finsh was an interesting record of the process.  Hopefully you agree.
When I first came up with the idea, I'd been playing a lot of 16 bit cartridge games.  After beating one game, I remembered that a friend, incedentially a pathological liar, claimed until he was blue in the face that the arcade version of Cruisin' USA had a topless cut screen at the end.  While to this day I'm skeptical of that, I was inspired to create the "Congratulations!" painting, a fantasy of how my young rapscallion self hoped cartridge games would reward those who 100% cleared them.
To get started, I knew I was going to use a 12x36" canvas.  Since "Congratulations" is based on visible pixels, it was an obvious choice to plot drafts of the artwork on graph paper.  After determining the ratio between one box on the graph paper and one inch on the canvas, I grabbed some pens and got to work.
As you can see, the first one is pretty rough: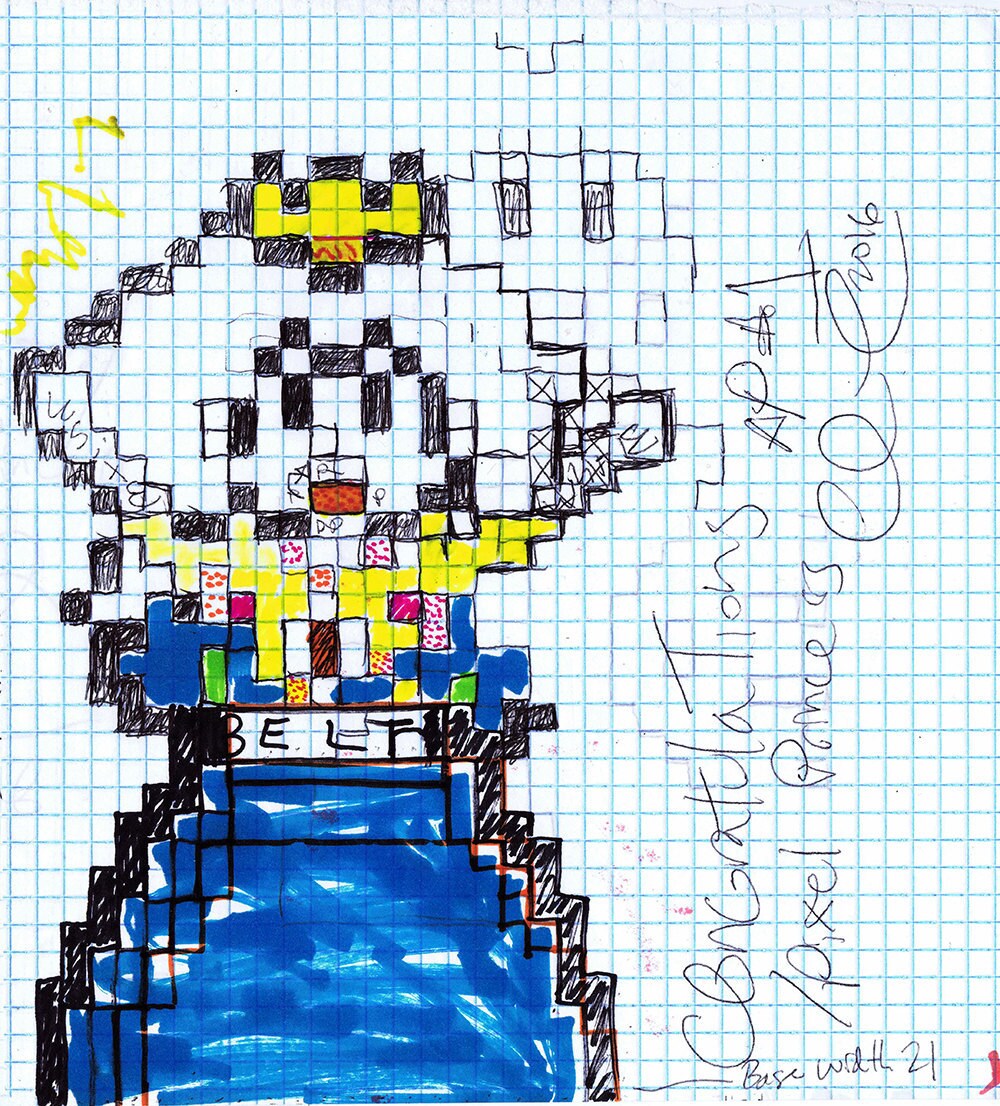 Second draft is simply trying to better block out the shape; it did not go well: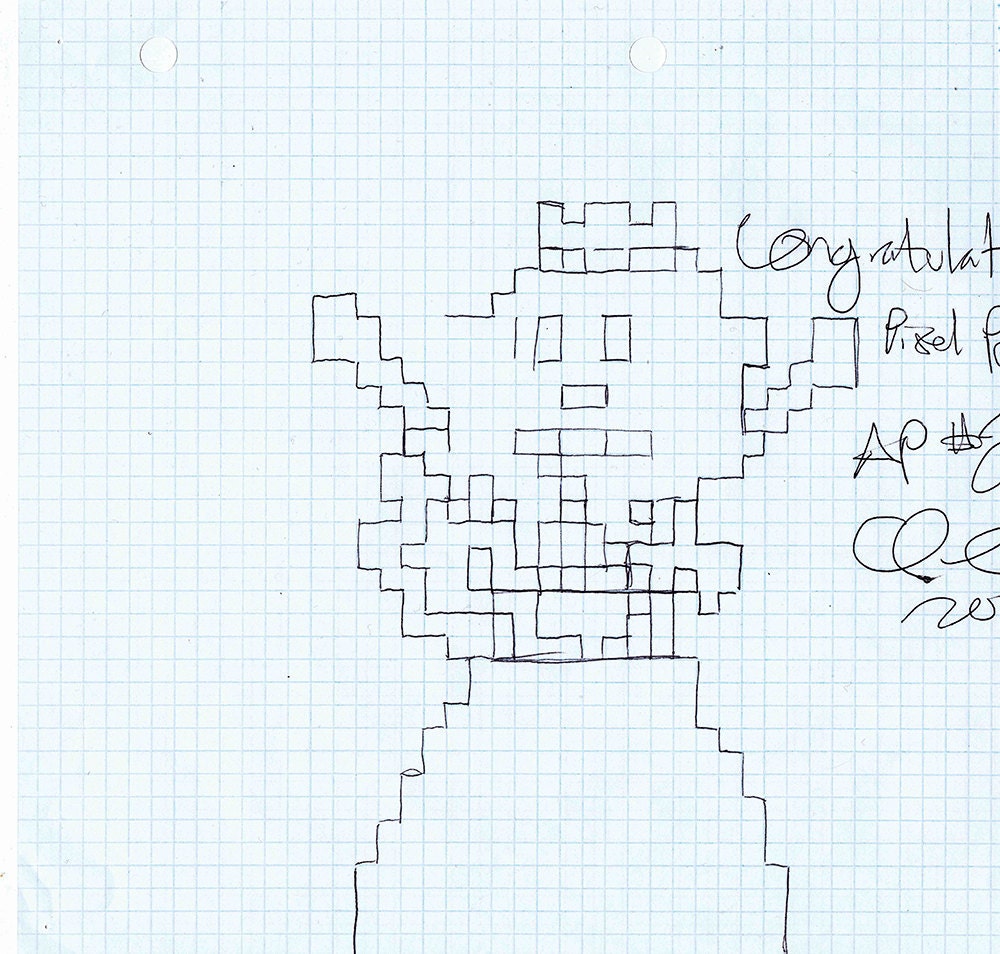 Minor improvement in the third draft: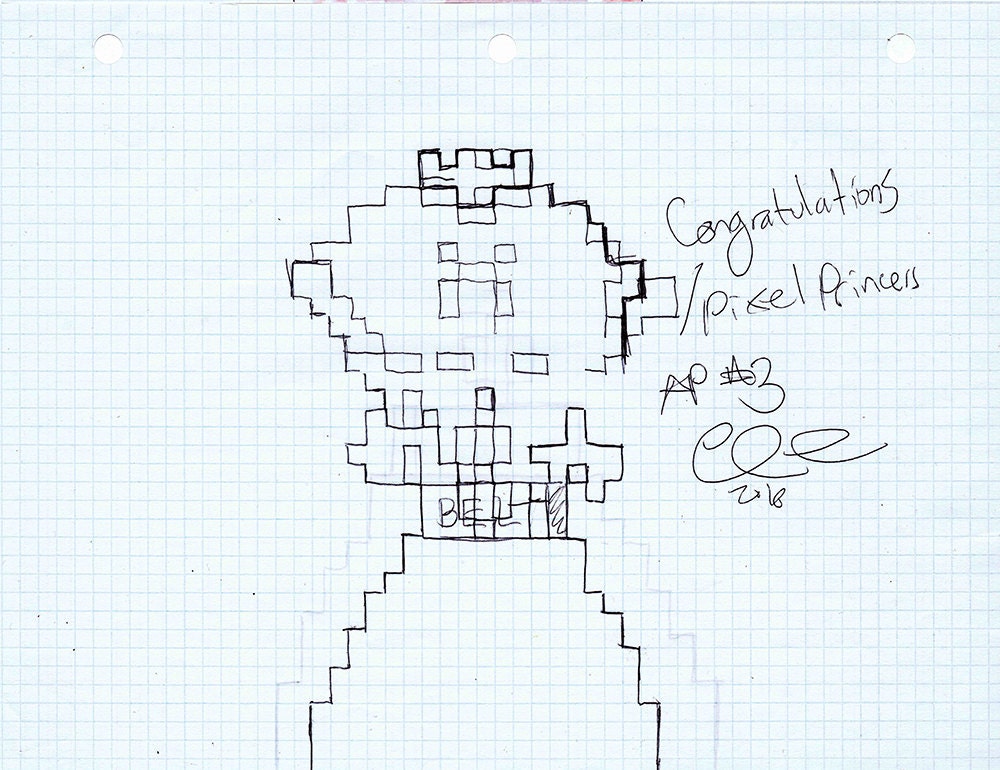 In draft 4, I bring add color, thinking that would help.  Still a lot of work needed: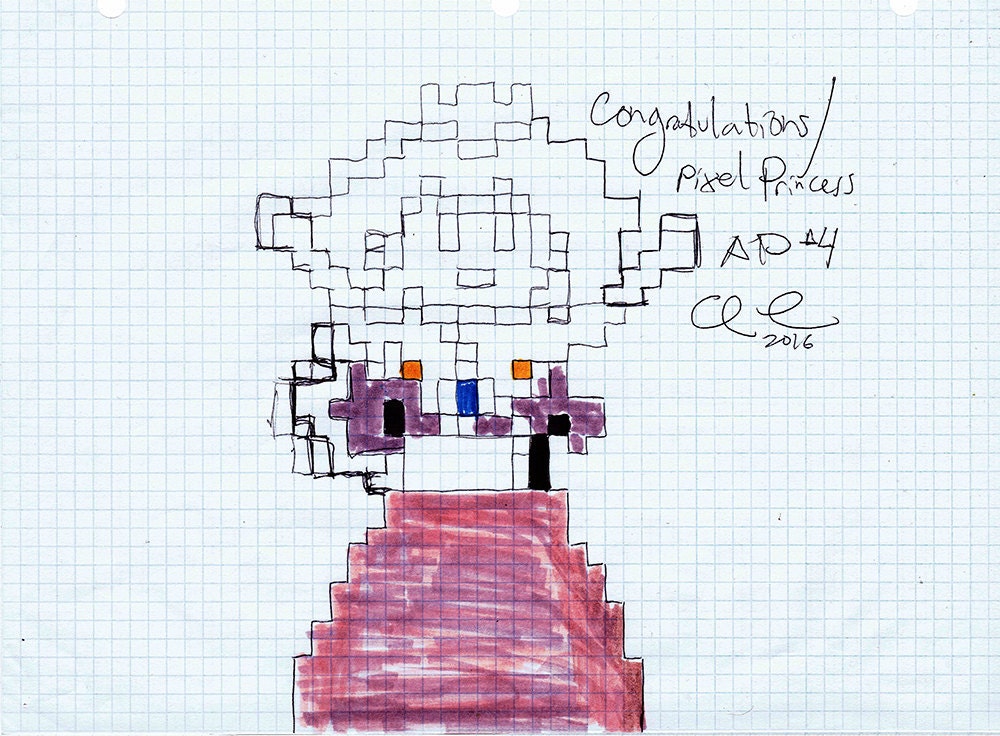 Draft 5 is mostly playing around with color; still working on proper figure blocking: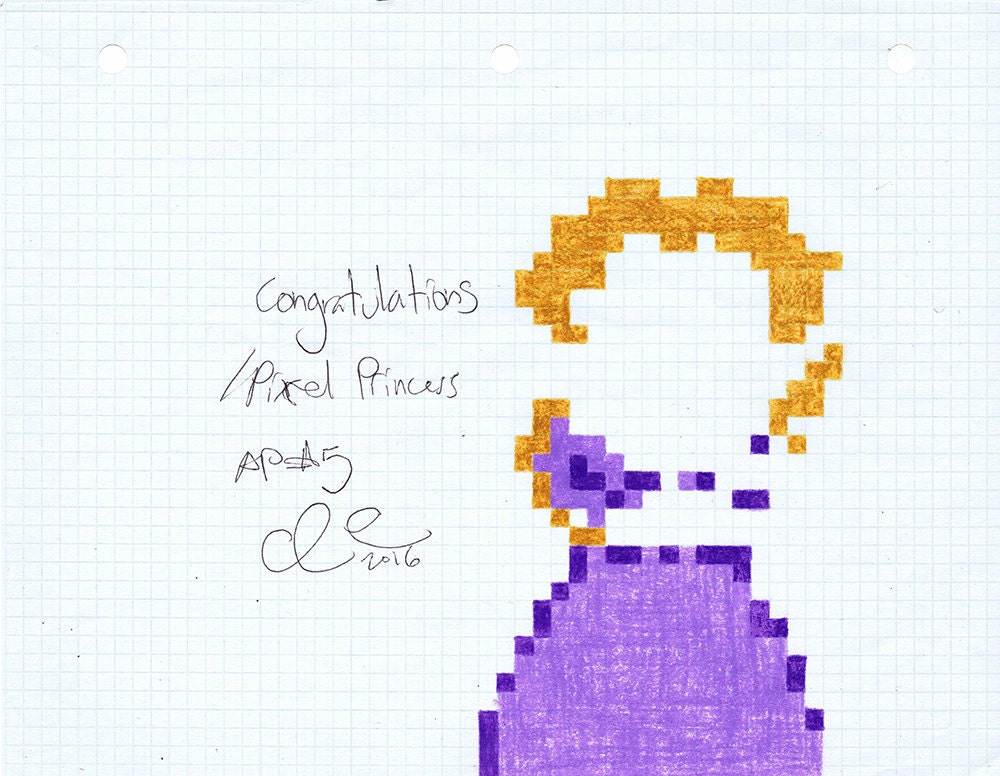 On draft 6, I've nearly got the outline to my liking, then realize there was a mistake: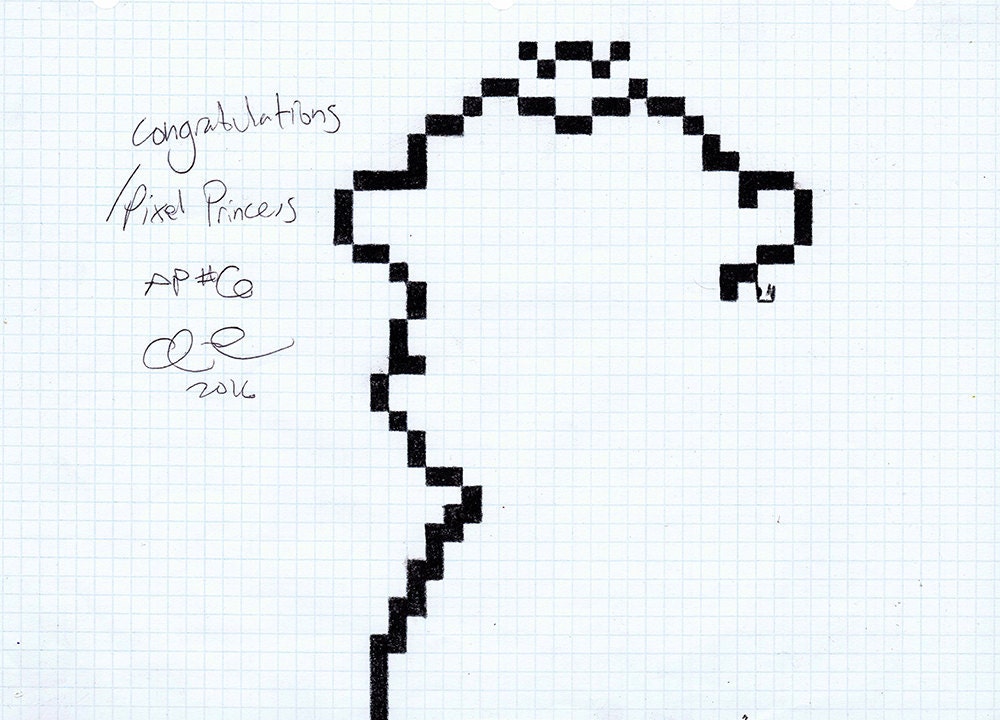 My seventh draft is finally starting to look something like the idea I have in mind: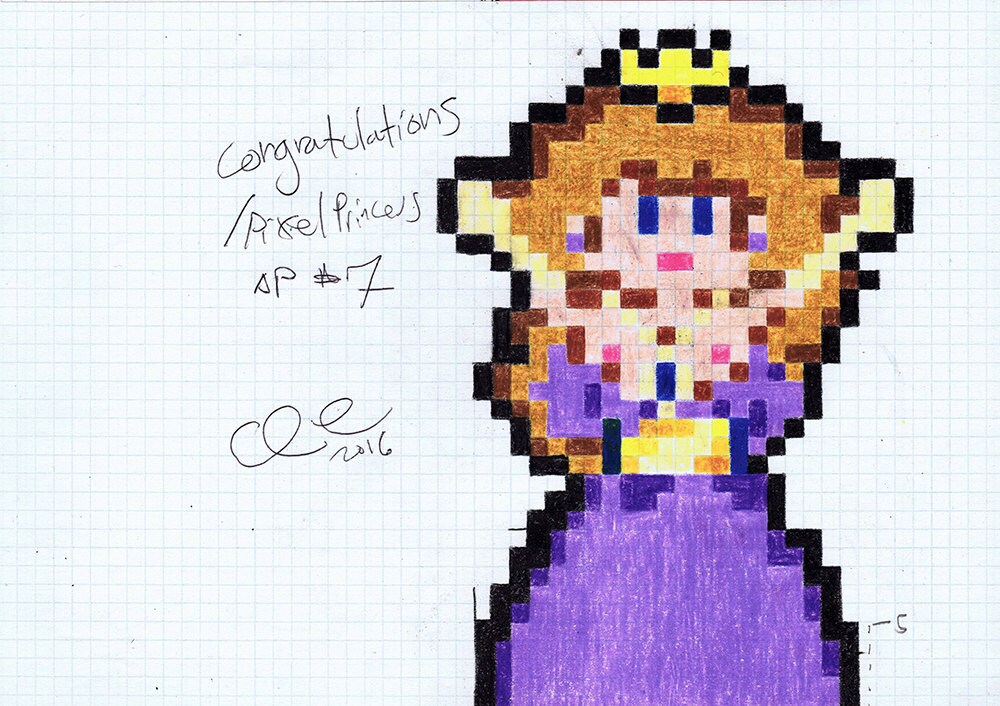 Draft 8 has a largely finished outline; more experimenting with color: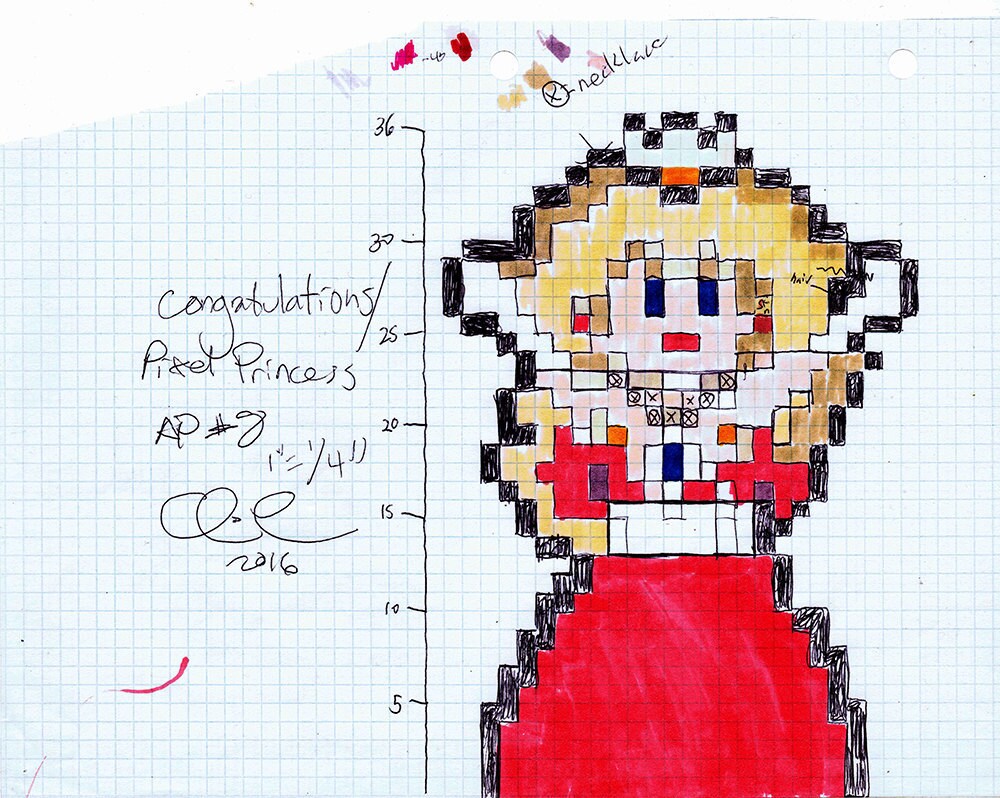 My ninth draft turns out to be good enough* that I felt confident enough to work on the canvas: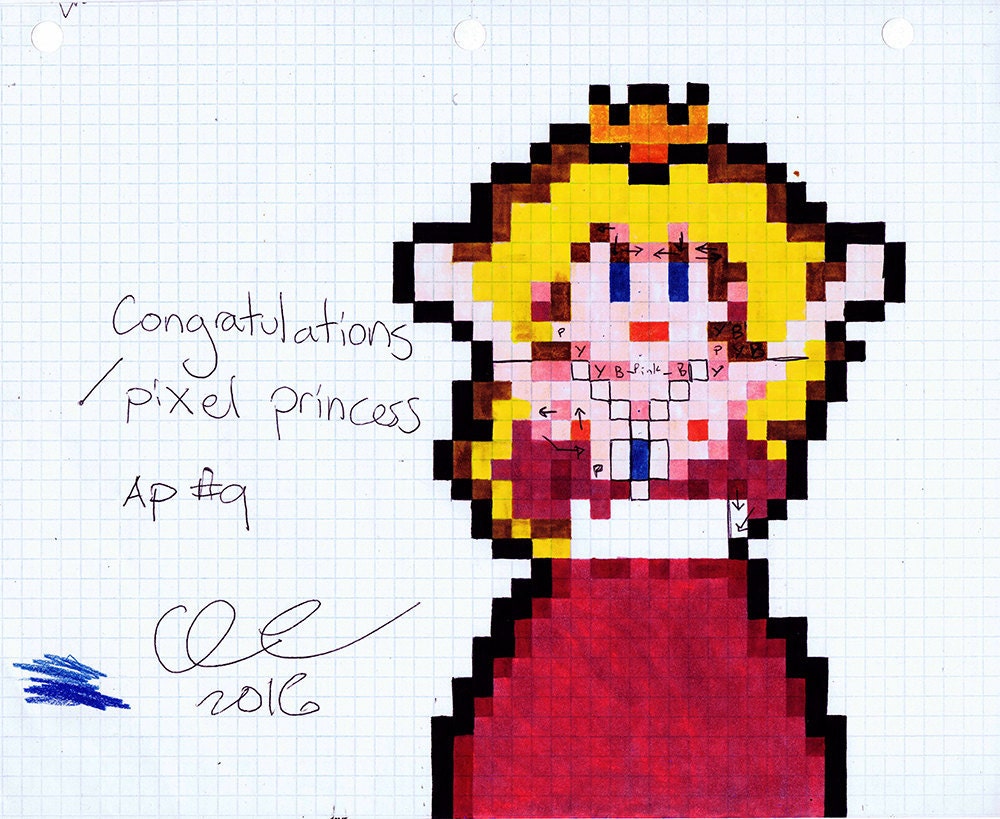 *Not fully true, I did make a 10th draft, which I gave to a friend.
And via the miracle of painting, I made "Congratulations!"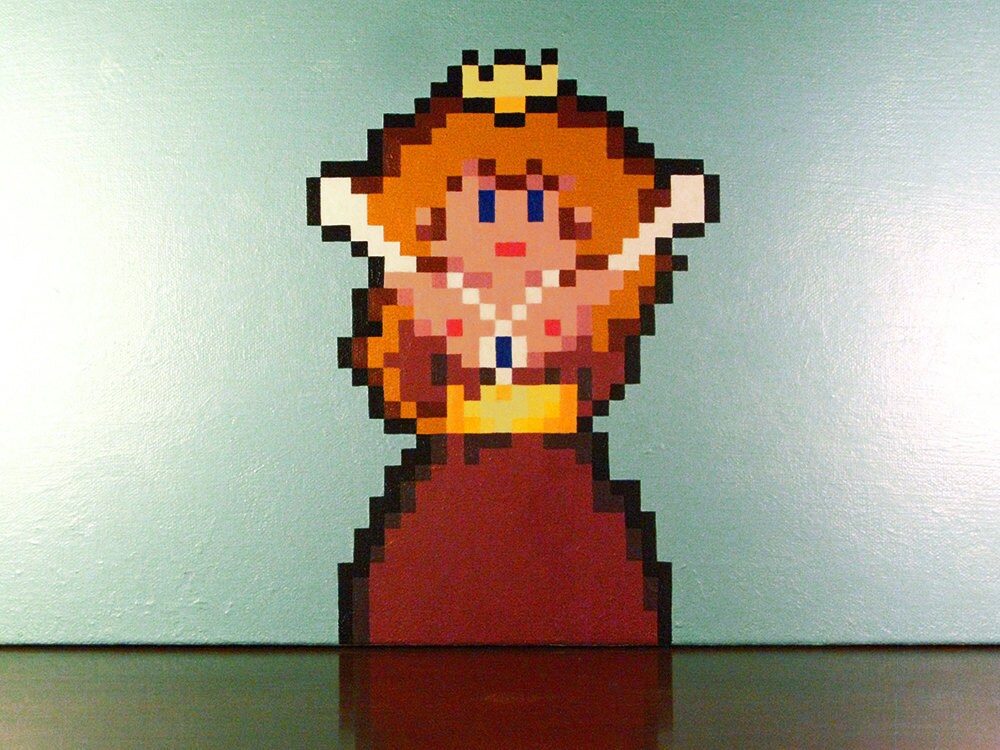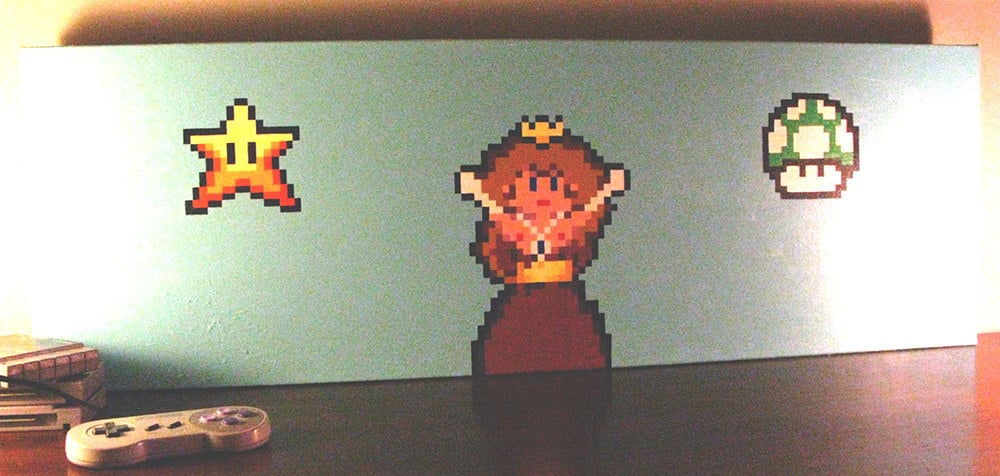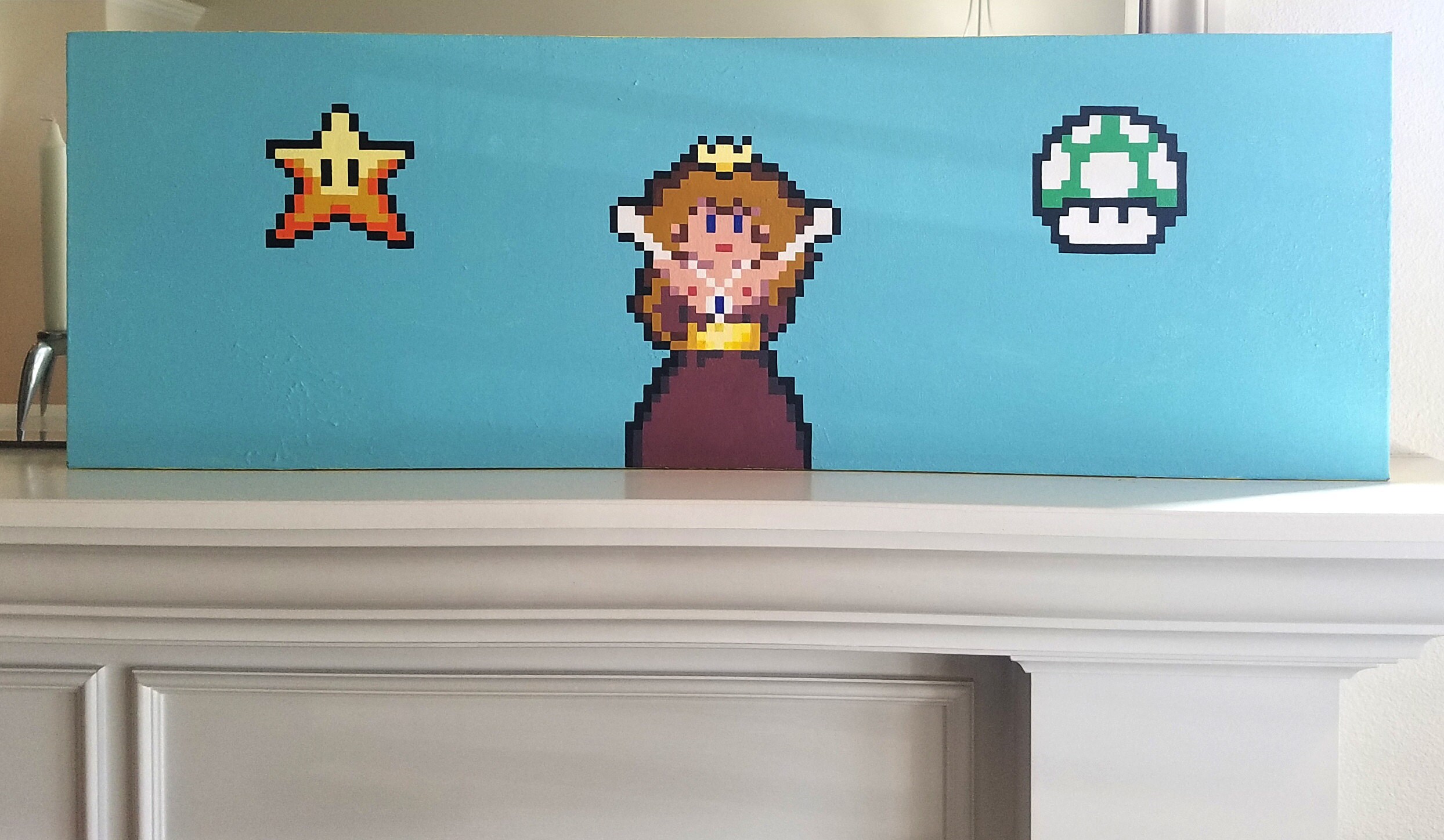 "Congratulations!" has been exhibited in Los Angeles at Adultcon (September 22-24, 2017) and in Seattle at Raw Artists: Cusp (March 16, 2017).